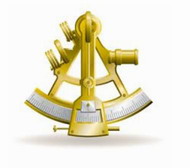 E. Rafael Rivera-Weaver
---
Dr. Rivera has extensive experience with solving problems. He has an innate ability to see broader perspectives to formulate creative solutions. Thus, he is primarily an inventor. He learns tools quickly, and applies processes in unique and innovative ways.

He has been doing BETA-software work since the first TRS-80 and SE-30 machines. His work included testing widows 3.1, and the first release of NT. Now his Apple Beta Work includes three health-tests in their special Research App, and the latest updates on his iWatch, iPad, MacBook and MacPro with the Monterey Beta. His engineering work began with the original Environmental Protection Agency's StormWater Management Model (SWMM) while it was under development at the University of Florida, and has remained involved with its continued development. He has solved a wide variety of critical flooding issues in Florida. Currently, Hillsborough County's SWMM program activities include obtaining FEMA approval for using their revised edition in flood plain delineation.
---
SKILLS
Creating Solutions: Dr. Rivera reviews staff expertise and company resources to create better techniques for attaining goals. His team building skills have been successful in classroom settings, for volunteer service learning, as well as professional offices. He is inspired by long-reaching issues such as community education and community infrastructure.
SWMM Model Analysis: Dr. Rivera has the technical skills to investigate the impacts of new infrastructure to improve construction. Flood studies for existing land owners have shown quantitatively that construction on adjacent waterways can directly impact exiting site water levels. Model results often increase existing buildable land areas. Several court judges have reversed Florida State construction policies based on his analysis.
Integrated Patent Development: Dr. Rivera has prepared and completed several patent searches, drawings, and applications in urban sustainability technologies. He easily comprehends inventions to assist with complete prototyping and patenting.
General Civil Design: Dr. Rivera has integrated computer applications to compile GIS data, prepare CAD drawings and completed legal exhibits for instant digital submittal via broadband technologies.
---
---
---
---
---
Education:
University of South Florida, Tampa, Florida
Doctor's of Philosophy in Civil Engineering: Water Resources, 2017
Master's of Science in Management: Leadership and Organizational Effectiveness, 2009
Master's of Business Administration, 2009
Bachelor's of Science in Civil Engineering, 1998
Bachelor's of Science in Engineering, 1988
Certificates:
Building Sustainable Enterprise Graduate Certificate, USF Summer, 2009
Entrepreneurship Graduate Certificate, USF Summer, 2007
Management Graduate Certificate, USF Summer, 2009
Engineer Intern 1089ET254: May 14, 1990
Activities:
STARS USA Inc. (Students Taking an Active Role in Society) Dr. Rivera founded the first student chapter at the University of South Florida to facilitate public service projects with volunteer students in 1984. He completed multiple projects involved in the public as class credit activities; developed proposal documents, granting packages, slide presentations, articles of incorporation, and tax packages. Then in 1991 founded the 501(c)(3) Public Charitable Corporation involving faculty, businesses and community members to facilitate Service-Learning projects.
Boy Scouts of America, Scout, Den & Bear Leader, Volunteer.
Van Dyke Methodist Church, Founding Member.
STARS USA, Volunteer Instructor.
DOWN LOAD CURRICULUM VITAE
---
Pricelist Professional Patents Philanthropy Personal
---
Thank You for visiting this web site.
Please reach E. Rafael Rivera-Weaver by e-mail at: stars2man at gmail dot com
cell 813-616-0164
This page was last updated on 10/1/2021